Best-selling Oxydent aerator. Ideal plug and play movable sink aerator for fine bubble aeration from the bottom. Most applied aerator in horticulture for the aeration of water silo's.
Features
The ODH.040 has 4 diffusers with a length of 390 mm. The Oxydent Diffuser Holder is weighted and remains on the bottom. Transporting the aerator is efficient because the aerator is completely dismantled, making overseas transport affordable. The aerator can be assembled without tools. As standard there is a 32 mm hose adapter which forms a good combination with the Oxypress or PU air supply hose.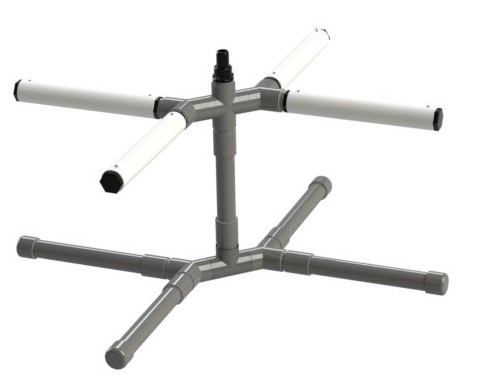 The ODH.004 contains 4 diffusers type OAD.390.

Applications
Aeration
Odor control
Oxygen transfer
Mixing
Circulating
In water basins
In water silos
Specifications
- Recommended airflows: ODH.040: 10 M3/h – 40 M3/h.
- Pressure loss: hydrostatic pressure + pressure drop piping system.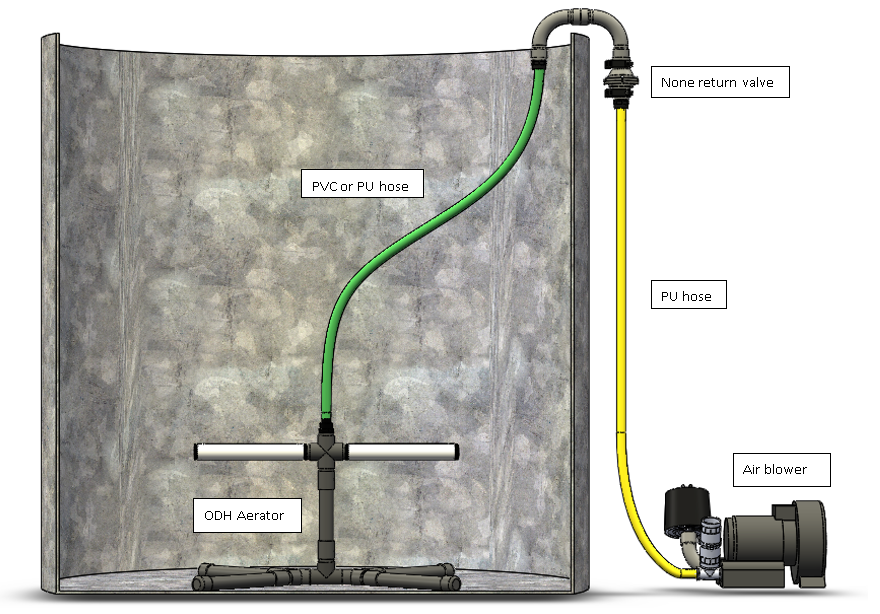 | Code | Details | |
| --- | --- | --- |
| ODH.040 | Diffuser Holder with 4 diffusers (40 m3/h) | |
Downloads